PLEASE NOTE THIS WEBSITE IS UNDERGOING A MAJOR REBUILD AND CONTENT OVERHALL. AS A RESULT, THERE MAY BE SOME ISSUES UNTIL IT'S FINISHED. THANKS!
Hello there, and a warm welcome to PeakDistrict.org! We're your online go-to for everything you need to know about the splendid Peak District.
Our story started right in the heart of the Staffordshire Moorlands, where our owner and operator was fortunate enough to grow up on the doorstep of the gorgeous Peaks. A lifelong love of rambling, adventure, and the great outdoors, made the Peaks a true home, and it's this passion we want to share with you.
But let's get things straight: we're not the official Peak District National Authority. For their expertise, you'll need to pop over to their site. But if you're after some down-to-earth advice and insider knowledge about this stunning part of the United Kingdom, you're in the right place.
Our Mission
Our mission is simple: to provide you with top-notch, free-of-charge information about the Peak District. From the best trails for a hearty ramble, the cosiest accommodations to put your feet up, to the most entertaining things to do while you're here – we've got you covered.
So, put the kettle on, take a look around, and let's start planning your next Peak District adventure. We're chuffed you're here with us at PeakDistrict.org.
Meet the Team
I grew up in the nearby Staffordshire Moorlands, spending loads of time in the Peaks, a place that's always been close to my heart.
I'm a big fan of a good hike and the great outdoors. It was here in the Peaks that I even completed my Bronze Duke of Edinburgh.
Now, I want to share information about this gorgeous bit of the countryside with you!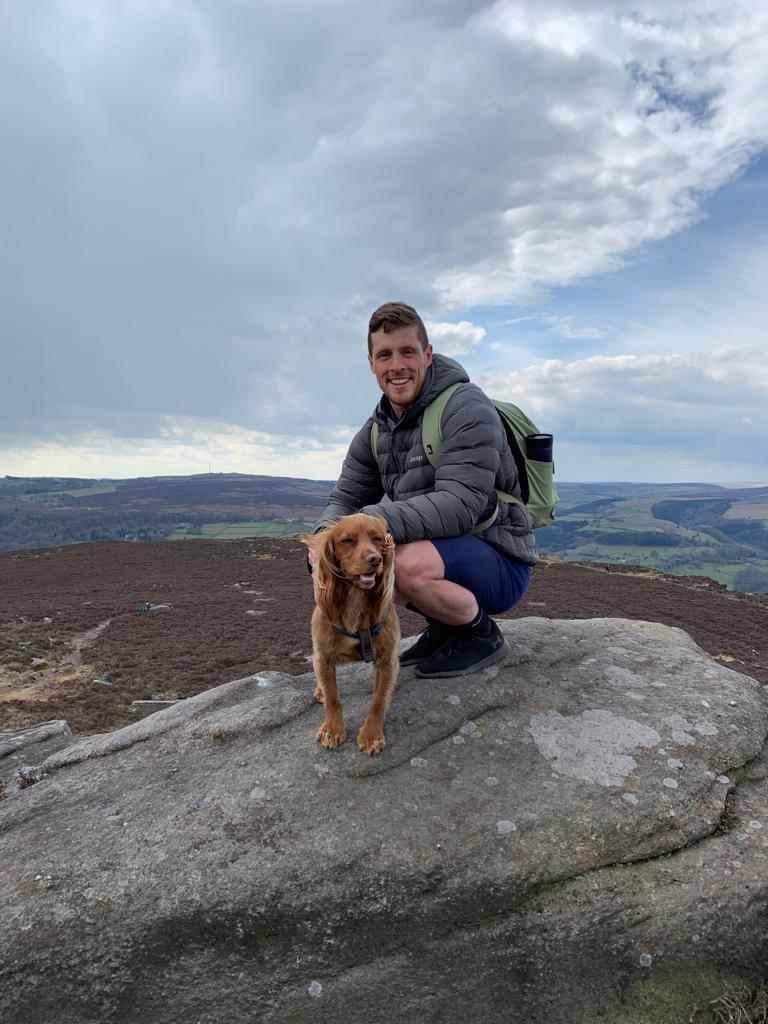 For Ben, there's nothing better than spending time in the great outdoors with friends, family, Murphy the Cocker Spaniel and a flask of coffee. Living in Manchester and having studied Animal and Plant Science at the University of Sheffield, the Peak District is one of his go-to, favourite places.
When he's not spending time in nature, Ben is a father of one, a professional writer and the founder of sustainable living website, Tiny Eco Home Life.