Stanage Edge, is a prominent feature of the Peak District, with its striking cliffs. A short distance from the equally breathtaking Bamford Edge.
Delve into a majestic walk along the rugged escarpment, with this circular route extending over 7km with the option to increase or decrease at your leisure.
So brace yourself for a steep incline, but a worthwhile view!
Getting to Stanage Edge
Stanage Edge is best accessed by car, with Hollin Bank Car Park being the main parking spot, managed by the Peak District National Authority.
Public transport options are limited, making driving the most convenient way to reach the site.
Stanage Edge – By Car & Parking
For those journeying to Stanage Edge by car, several parking options are available near Hollin Bank, situated below Stanage Edge, offering glimpses of the landmark as you park.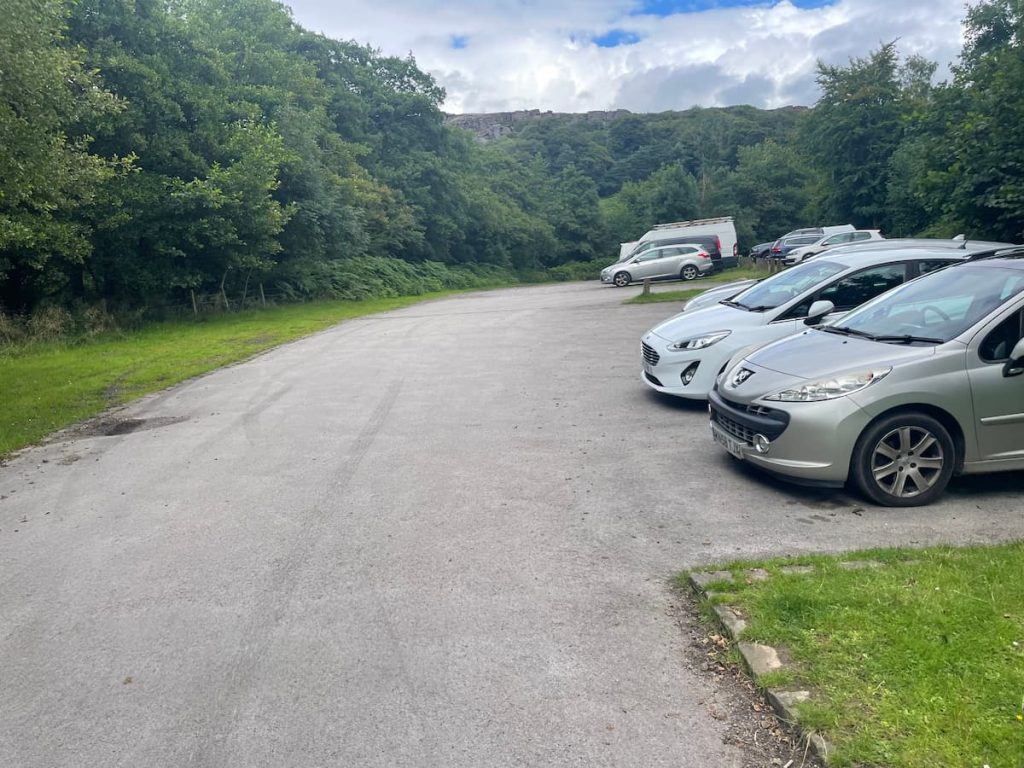 Hollin Bank Car Park is the primary official parking facility for Stanage Edge, operated by the Peak District National Authority and serving as the starting point for the route discussed in this guide.
Although amenities are limited, visitors can access a free toilet and picnic benches.
The parking charges are outlined below: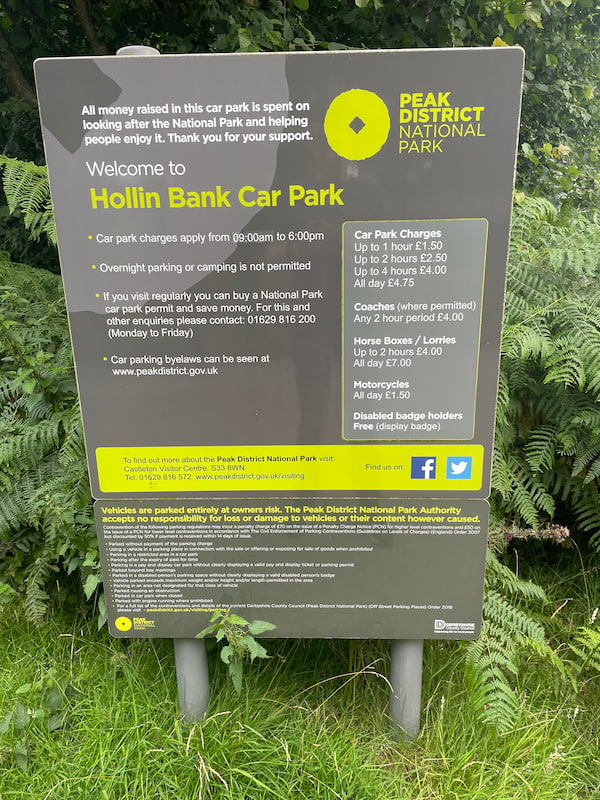 For cars, the price is as follows:
Up to 1 Hour: £1.50
Up to 2 Hours: £2.50
Up to 4 hours: £4.00
All day: £4.75
What Three Words address: ///lows.spicy.curry
Postcode: Not accurate
Laybys & Roadside Parking (Free)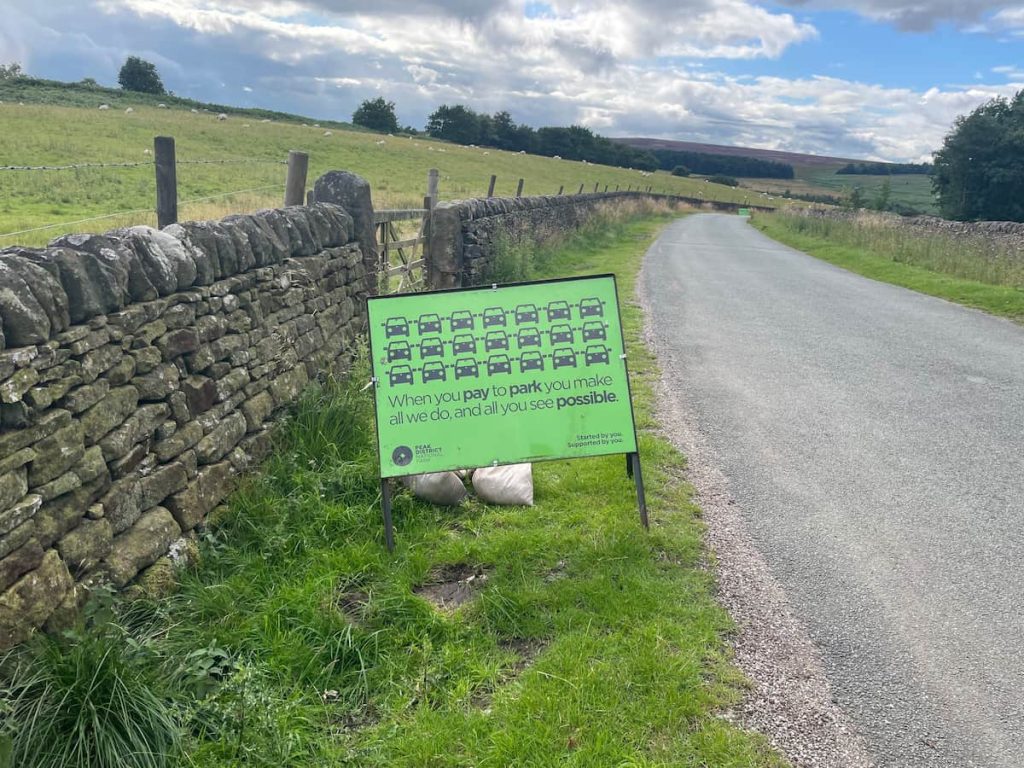 The Peak District National Authority advises visitors to utilise the officially paid Hollin Bank Car Park to support area maintenance and prevent road obstructions.
However, if Hollin Bank is at capacity, which can happen on busy days, alternative roadside parking spots are available at the following locations:
Note: These alternatives might necessitate an extended walk or using a different path to approach the cliffs. Also, use common sense and your own discretion not to block the road and park appropriately.
Public Transport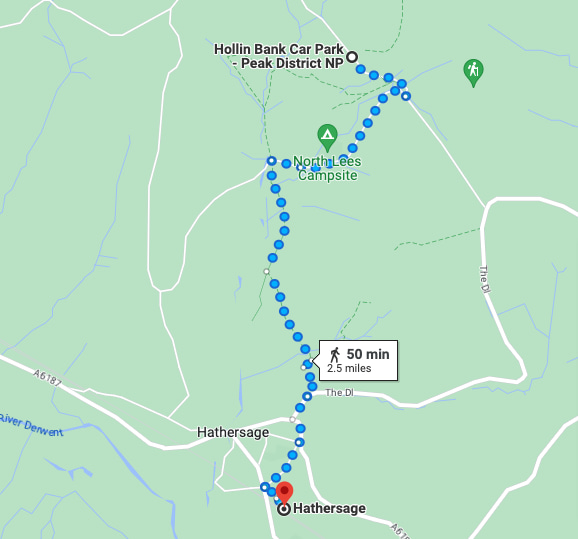 Unfortunately, there's no direct public transport link to Stanage Edge from what I can see.
The nearest available option is a train to Hathersage in Hope Valley, followed by a 50-minute walk – a less-than-ideal solution.
Stanage Edge Walking Maps & Routes
The 7km (4.9-mile) walk detailed in this article offers a balanced route to reach the edge of Stanage.
Once at the cliffs, walkers can choose to extend or shorten their journey as they see fit.
An optional detour includes a visit to Robin Hood's Cave, situated not far from this planned route.
However, a visit to High Neb, the pinnacle of Stanage Edge, comes highly recommended, especially for its photographic opportunities.
Stanage Edge Circular Route: 7km (4.9 miles) – 2-3 Hours
Download file for GPS
The trail begins with a steep climb from Hollin Bank car park, passing through a wooded area.
As you advance, the majestic cliffs draw nearer, and soon you find yourself atop them.
The pathway then guides you along the ridge to the highest point, High Neb.
From there, the route winds underneath the cliffs before returning to the starting point.
Detailed Route Directions:
Commence at Hollin Bank car park. Exit from the back or side and set your sights on Stanage Edge as you make your way up the hill. Here, you'll have an unobstructed view of the entire ridge.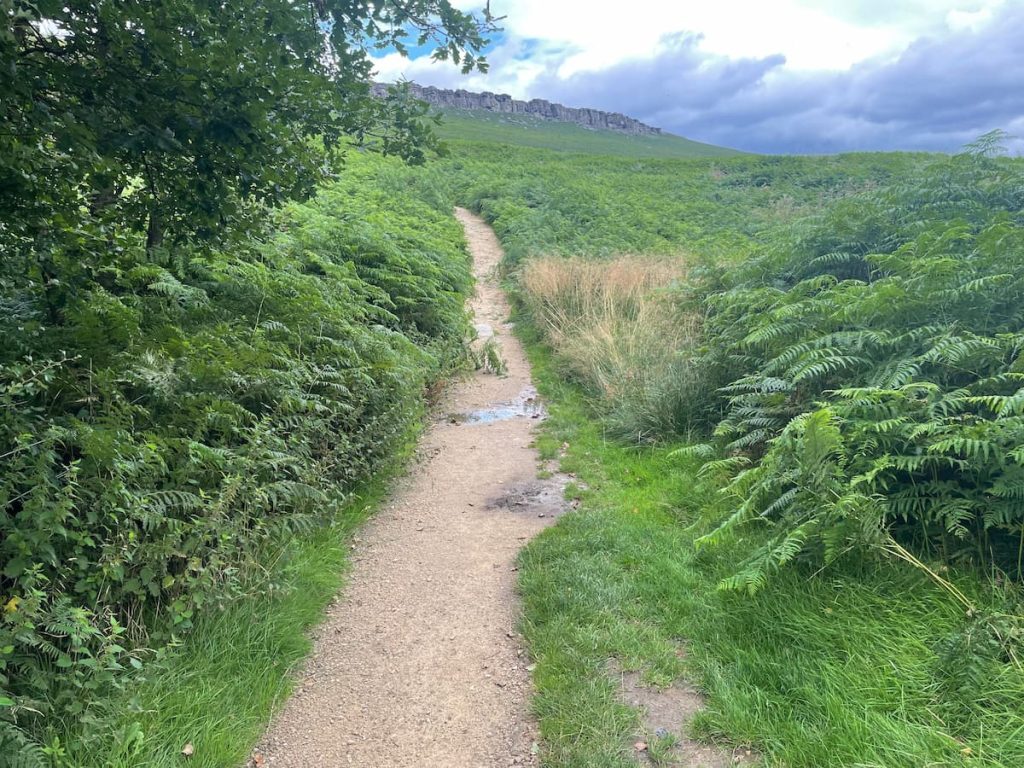 Note: Brace yourself for the steepest part of the climb, a swift ascent that promises to be rewarding.
Follow the path until you reach a gate that leads into a wooded area peppered with bouldering spots.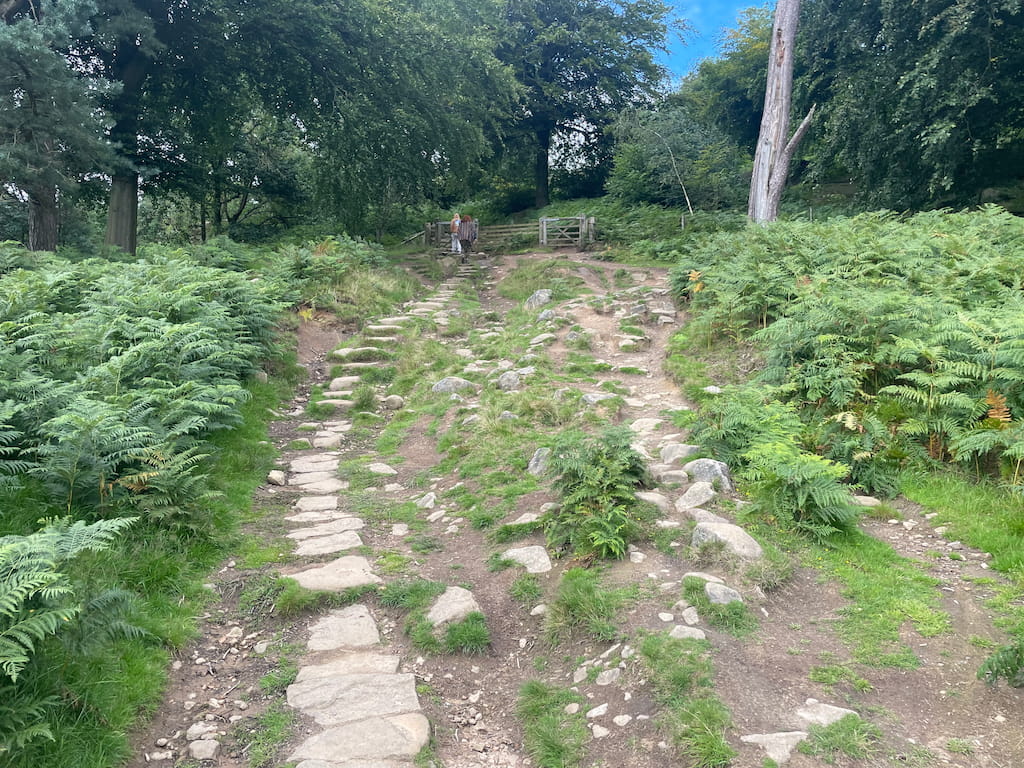 Continue your ascent, emerging from the trees to passing through another gate, then through a stone wall.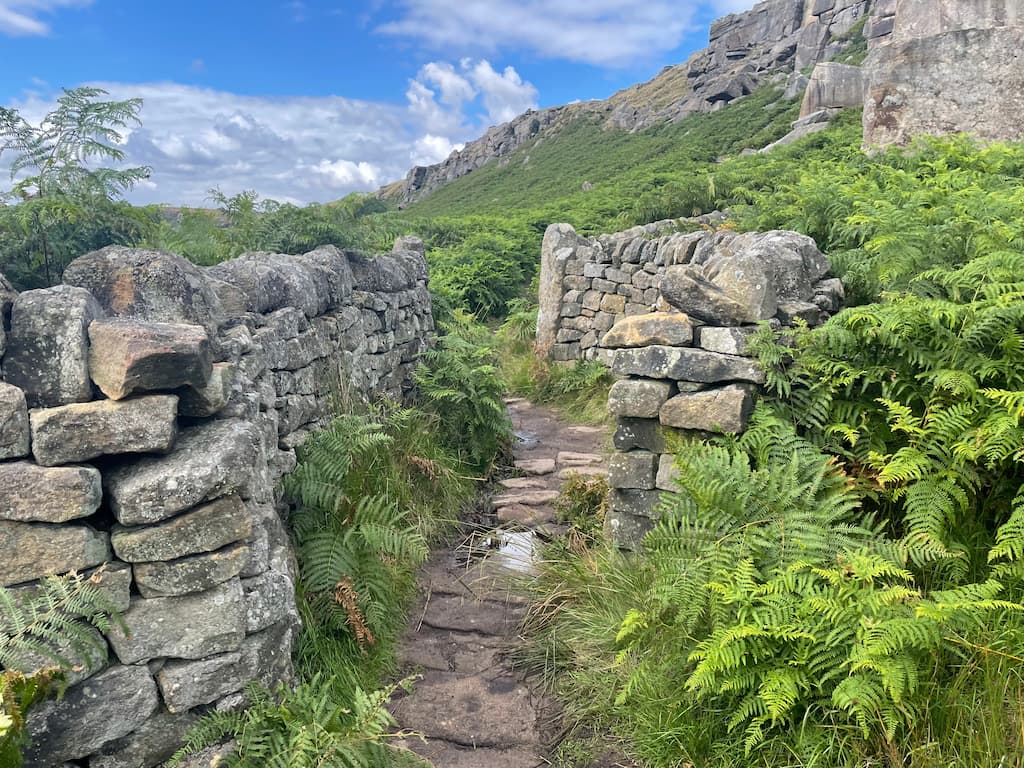 As you approach the summit, note a path that loops back. Ignore this and, instead, climb up on the left side until you intersect a well-defined path.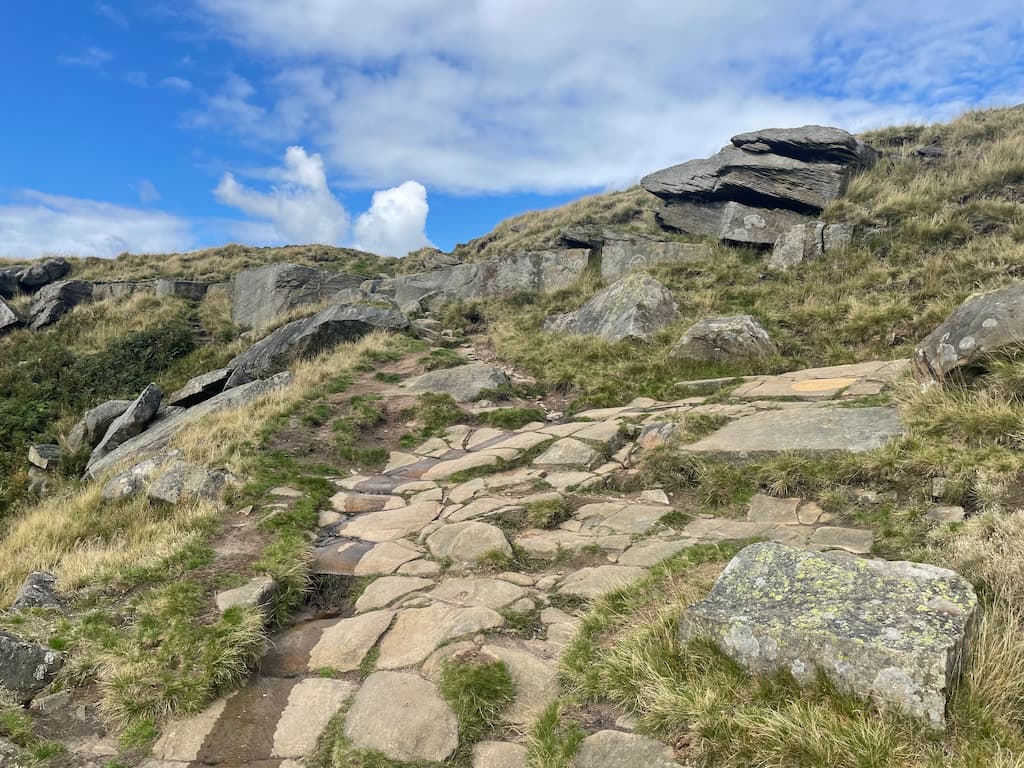 Shortly, you'll spot a distinct path to your left leading below Stanage Edge. Pick the path on the right that runs atop the ridge.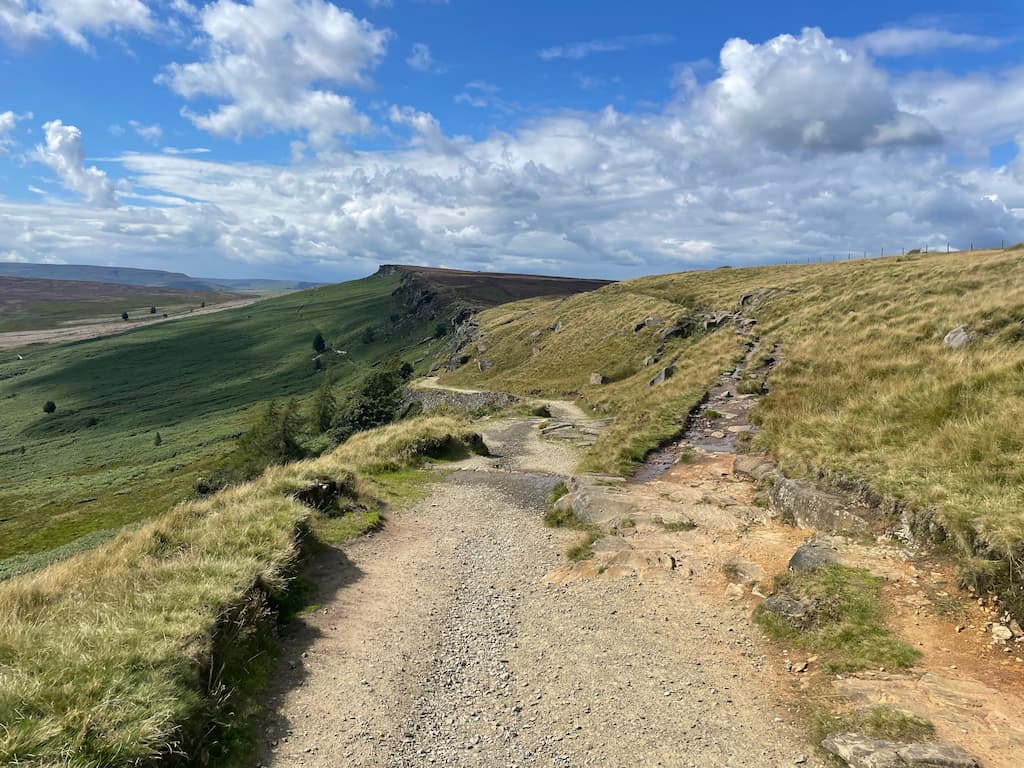 Hop over the stile and continue upwards to High Neb, identified by its white trig point.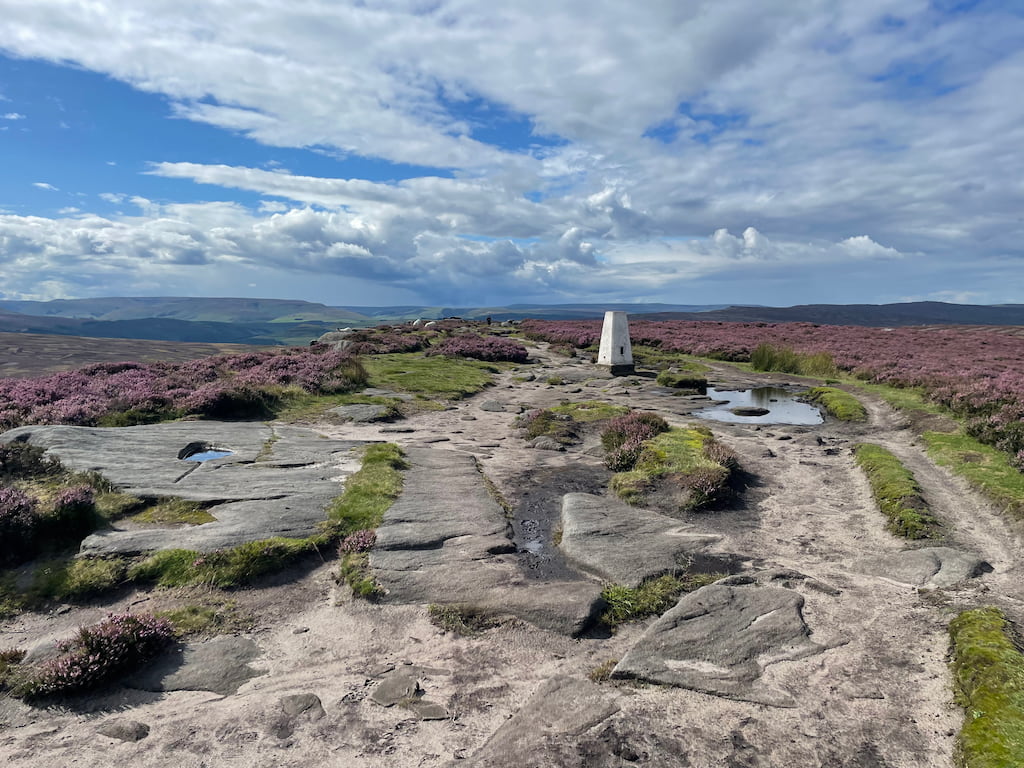 With the ascent behind you, the path now meanders alongside the cliffs to the edge's end, which is pretty flat.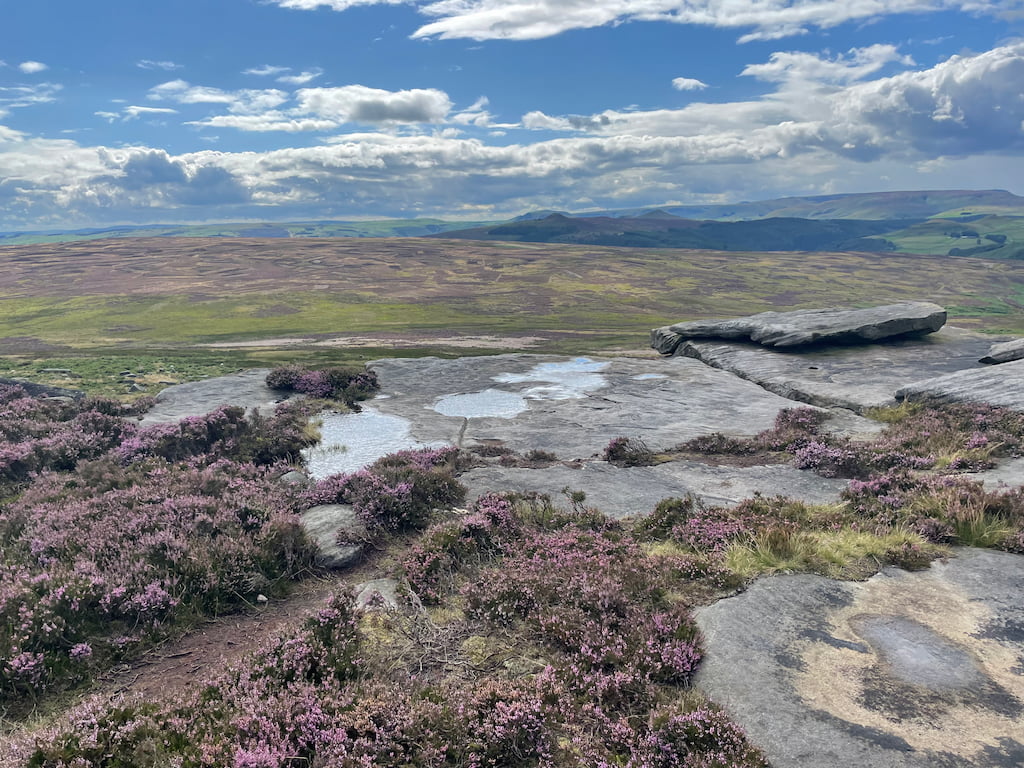 Here, you can turn back or opt for the path that descends and loops beneath the edge. If you choose the latter, make a left when you encounter a broken wall.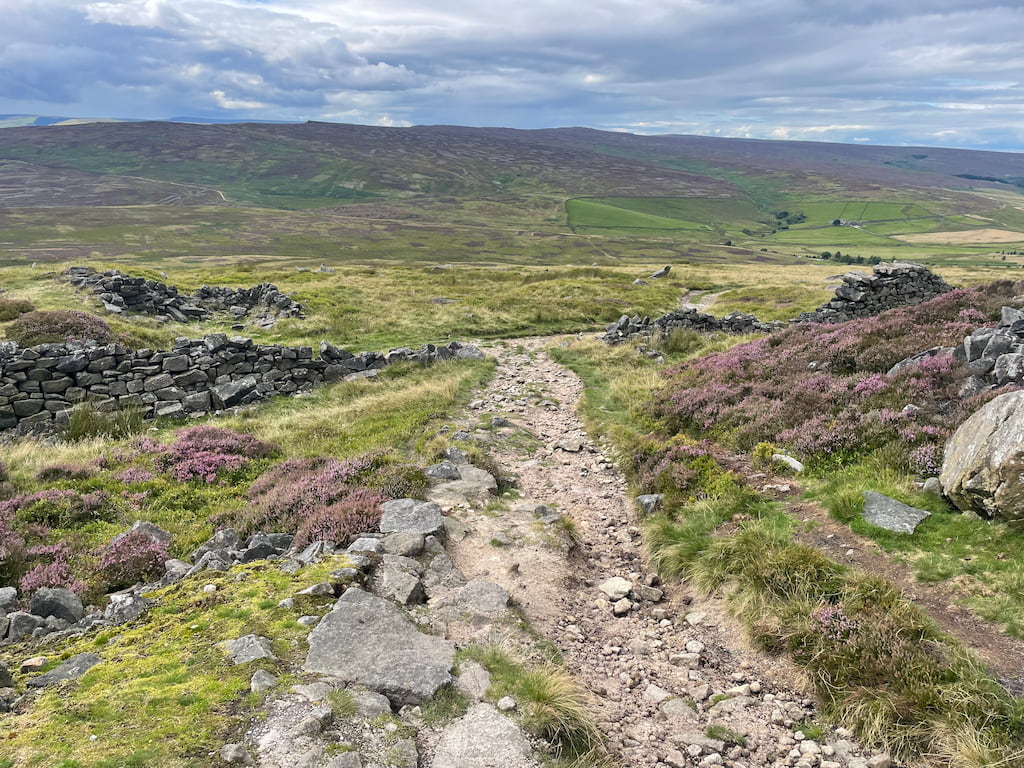 Stroll in the gentle shadow of Stanage Edge, winding your way back.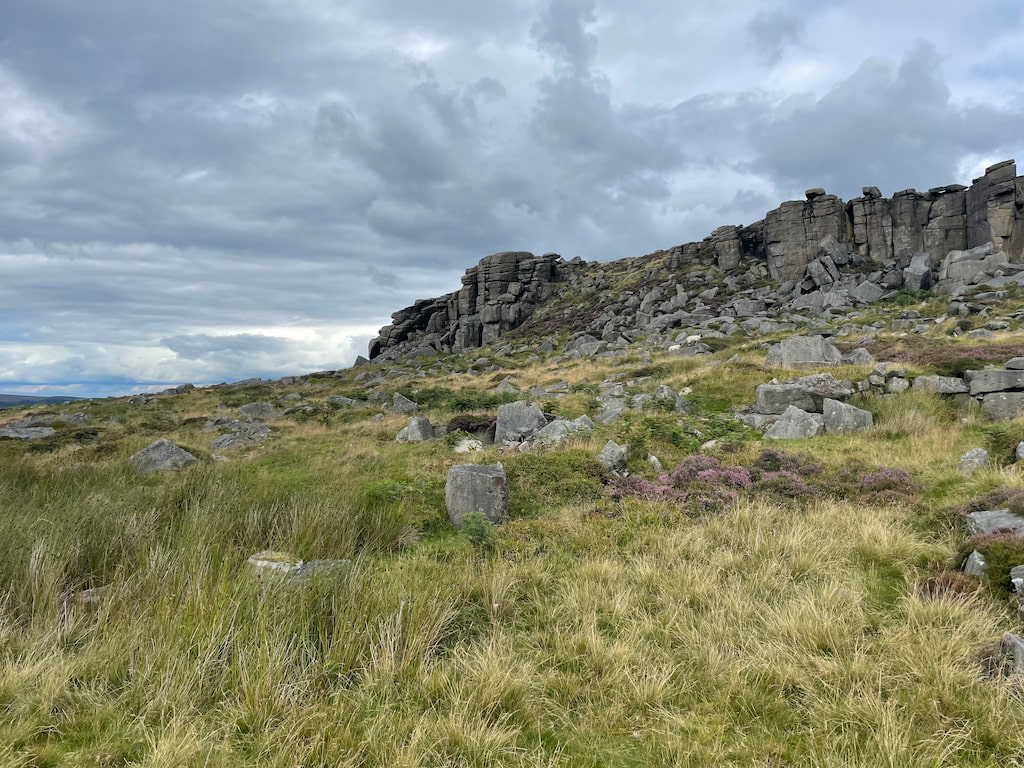 A word of caution: the terrain here was notably boggy during my visit.
The path eventually crosses a wooden stile before merging with a main trail, leading you uphill back to the Edge. Recognise this? It's where you diverged earlier. Retrace your steps downhill, navigate through the wooded stretch, and you'll find yourself back at Hollin Bank car park.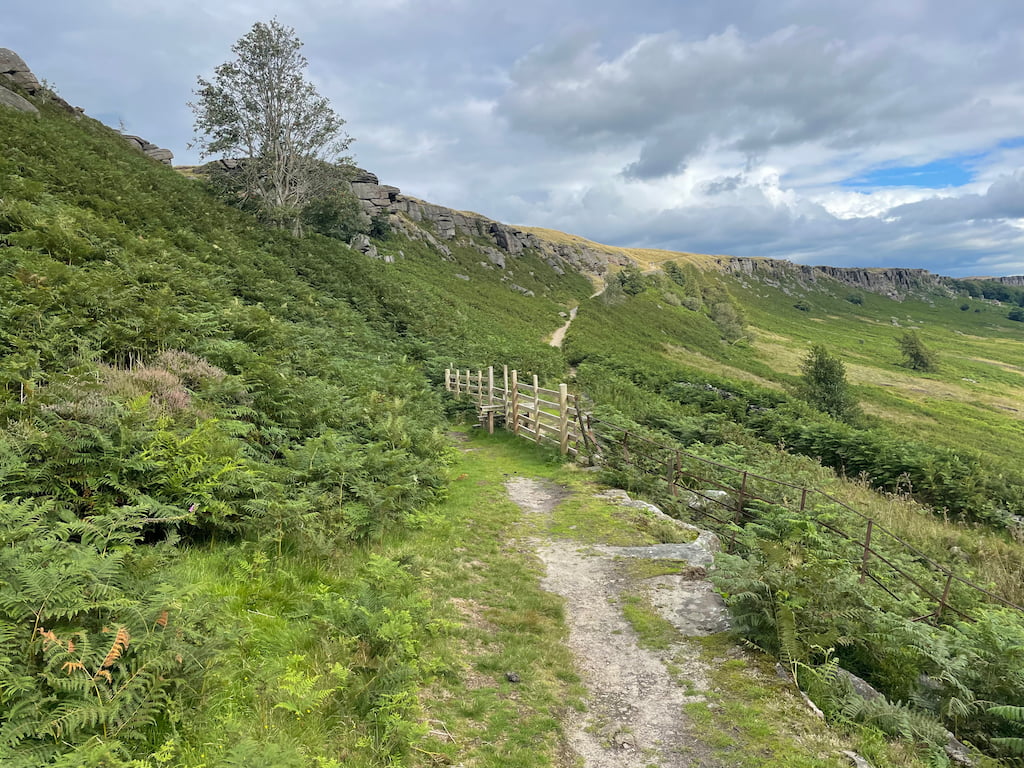 Stanage Edge Amenities & Facilities
There are no nearby pubs or shops next to Stange Edge.
The nearest shops and pubs are in Hathersage or Bamford, just a short drive away.
In Hathersage or Bamford, you have the:
Hathersage

Pub: The Scotsmans Pack Country Inn
Stanage Edge Climbing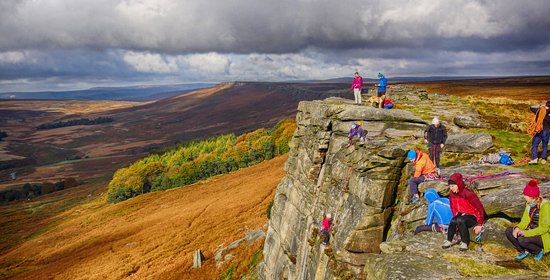 The 3.5-mile edge offers over 2,000 climbing routes, making it an adventurous playground for climbers nationwide.
The diversity of climbing conditions is staggering – slabs, walls, cracks, and overhangs all coexist in a beautiful, chaotic harmony.
So if you are interested in climbing here, four are particularly noteworthy.
Flying Buttress Direct (E1 5b) provides a thrilling climb across a seemingly intimidating roof.
Mississippi Buttress Direct (VS 4c) threads an elegant line through an impressive steep buttress.
Left Unconquerable (E1 5b) offers a peaceful climbing experience away from the bustling end.
Not to be Taken Away (E1/E2 6a) is an aesthetic boulder problem located within the Stanage plantation area.
Stanage's rock is sound and stable, reducing risks associated with loose rocks or falling stones.
Stanage Edge promises an adrenaline-filled, challenging climbing experience for all.
Stanage Edge Walk – FAQs
How high is Stanage Edge?
Stanage Edge reaches its maximum height at High Neb, which stands at 458 metres (1,503 ft) above sea level.
How long is the Stanage Edge Walk?
The Stanage Edge Circular route mentioned in the information provided is 7km (or 4.9 Miles) in length and can typically be completed in 2-3 hours. However, this can be extended or shortened depending on individual preferences.
Is the Stanage Edge walk difficult?
The initial part of the Stanage Edge walk can be challenging due to a steep gradient but it is generally manageable for most walkers. Once the cliffs at the top are reached, the terrain becomes much flatter.
How far is Stanage Edge from the car park?
Stanage Edge is approximately a 10-15 minute walk from the car park.