TISSINGTON TRAIL CYCLE ROUTE
The Peak District has an extensive cycle network, where most of the trails are either through the highland areas or along the deserted railways. It is an exhilarating experience to cycle through the Peak District, experiencing nature and enjoying the sights. Amongst the famous trails within the Peak District National Park is the Tissington Trail which runs through Derbyshire and is one of the most popular cycle routes starting just south of the Peak District.
The trail has earned its name from Tissington village which the route passes. Tissington trail was opened in the year 1971, and since then, it has been included in the National Cycle Network of England.
LOCATION OF TISSINGTON TRAIL CYCLE ROUTE
The Tissington Trail has around 13 miles of tracks and runs from the town of Ashbourne, continuing until it reaches the Parsley Hall. About ninety percent of the track runs alongside the famous Ashborn-Buxton railway line track bed which was deserted many years ago. The trail passes through the small Tissington village featuring Tissington Hall which was finished in the 1900s with an estate of around 40 acres of woodland. You will also be lucky enough to revel in the picturesque views of the Derbyshire Dales along the trail route.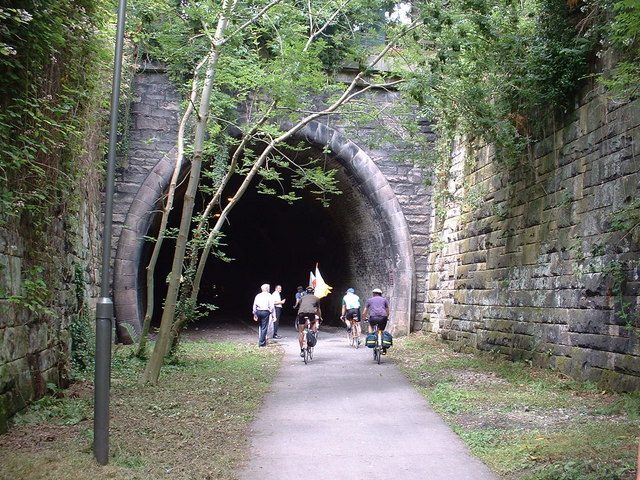 TISSINGTON TRAIL TERRAIN DETAILS
Tissington Trail route covers an average distance of thirteen miles. The path is almost entirely flat with small elevations now and then. It is very peaceful to cycle through with some of the best views within the Peak District. The almost exclusively flat route makes it easily accessible for all ages, making it the perfect route for the entire family.
Though the route is primarily flat, it starts elevating near Parsley Hall and rises 305m above sea level. This elevation gives cyclists a fantastic view of the countryside and its surroundings.
TISSINGTON TRAIL ROUTE DESCRIPTION
The route starts in the market town of Ashbourne, which has roots back to the times of the Saxons. The city itself will offer you plenty of history including St Oswald's Church.
Tissington Hall is a popular tourist attraction where you can stop if you want to learn a bit more about the village and it is history. Apart from this, Tissington Village does offer some picnic-friendly spots where you can have some lunch.
Next is the limestone world of Dovedale, which will offer you an insight into the limestone caves, crags, and a beautiful ravine. The Tissington trail will then take you towards its final destination, Parsley Hall.
Along the route, you will cross the old Ashbourne-Buxton rail track, several lakes and beautiful valleys. We promise you will not regret this trip.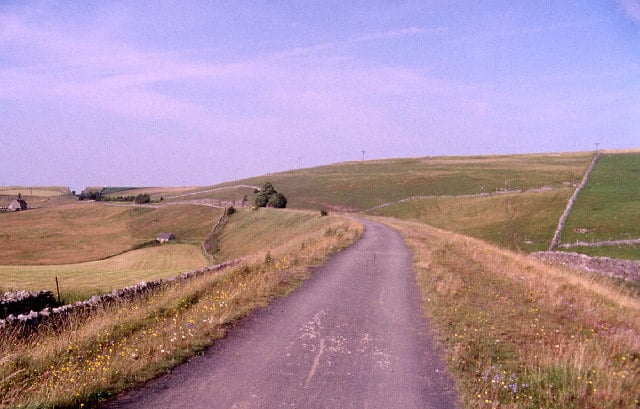 BIKE HIRE
You will find bike hire centres at either end of the Tissington Trail. The most popular are; Ashbourne Cycle Hire and Parsley Cycle Hire.
TISSINGTON TRAIL GOOGLE MAP
TISSINGTON TRAIL VIDEO