Nestled in the upper Derwent Valley lies Ladybower Reservoir, the largest reservoir in the Peak District National Park.
This body of water boasts a historic past and offers a breathtaking spot for your next stroll.
So, lace up your boots as we explain what you need to know before visiting Ladybower Reservoir.
Getting to Ladybower Reservoir
Ladybower Reservoir is most conveniently accessed by car, offering a variety of parking options around its expanse.
If you're travelling from Sheffield, buses connect to the area. However, from Manchester, you'll need to take a train, followed by a reasonably long walk to reach the reservoir.
The postcode for Ladybower Reservoir is S33 0AQ. But do note the reservoir spans a large area, encompassing multiple postcodes.
Parking at Ladybower Reservoir
Several parking options are available around Ladybower Reservoir, ensuring convenient access for your visit.
The main car parks, Fairholmes and Heatherdene, are situated at either end of the vast reservoir, allowing easy access to different parts.
These are not the only parking options in the vicinity. You'll find a generous amount of layby and free parking along Snake Rd (A57), and near the Fairholmes Visitor Centre.
For those following the walking route outlined in this guide, consider parking at Fairholmes or close to the route for the most direct access.
Fairholmes Car Park (Reservoir's North)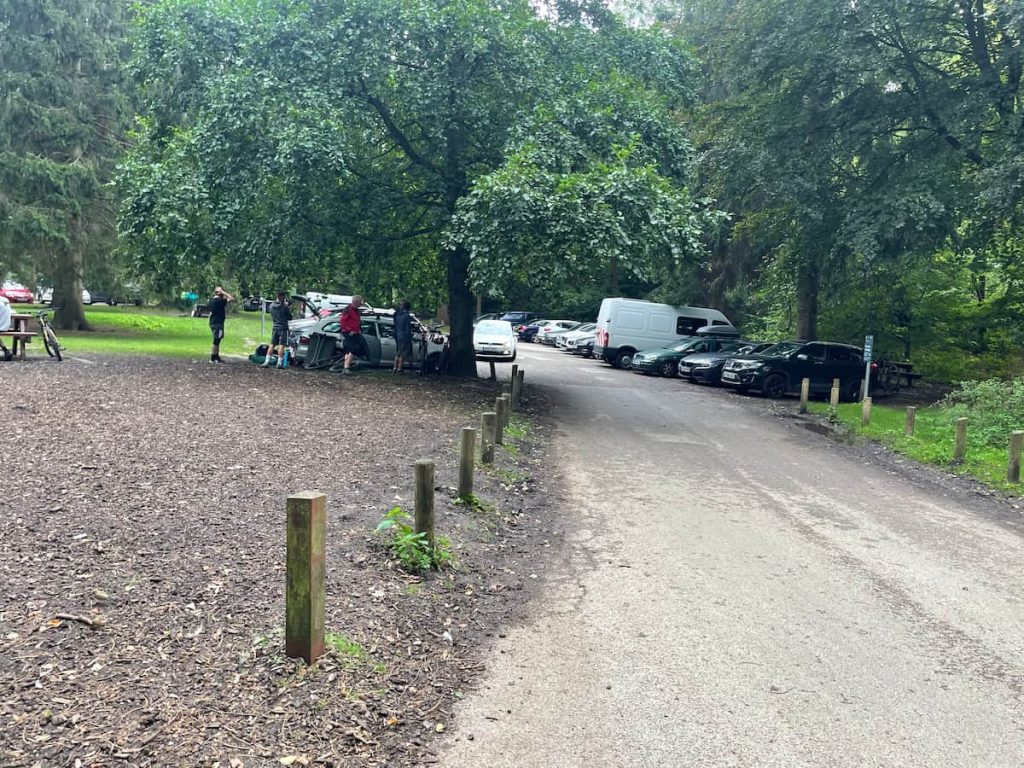 Cost: Up to 2 hours £3.50 & All day £6.00
Managed by Severn Trent Water, this paid car park is well-equipped with facilities. You'll find toilets, picnic benches, and an on-site café for refreshments. Additionally, a visitor centre is available to assist with any queries, and cycle hire services are offered on the premises.
This car park is ideally situated for the walk but do be aware, it can become busy. To secure a spot, it's advisable to arrive early or later in the afternoon.
Heatherdene Car Park (Reservoir's South)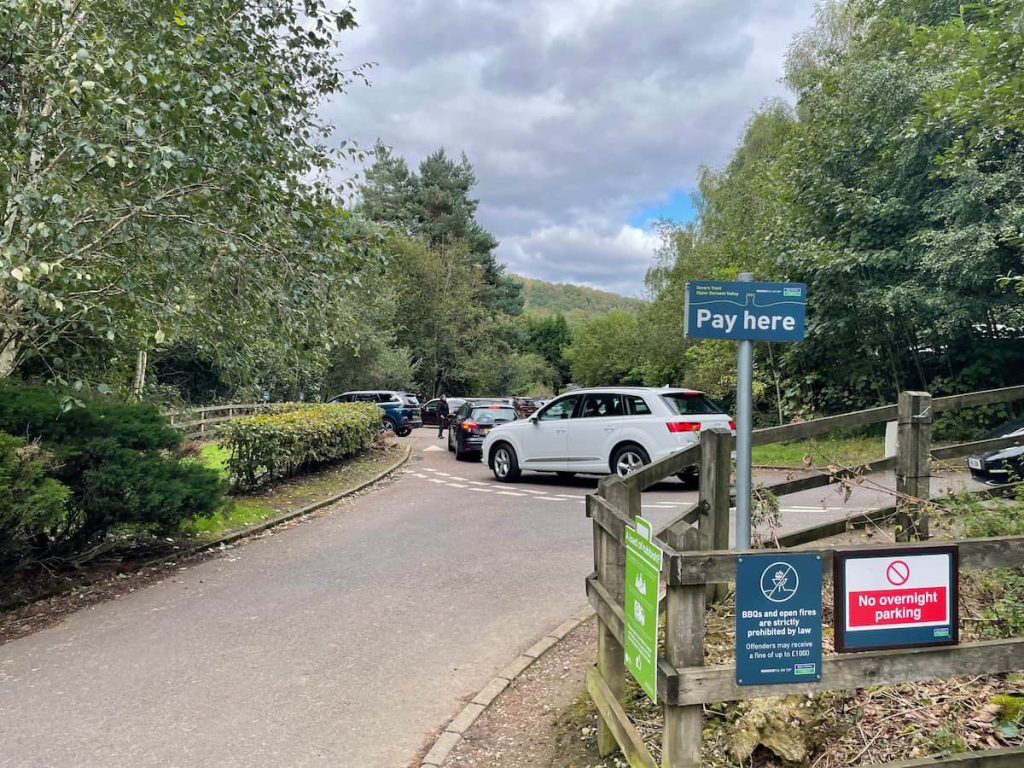 Address: A6013, Hope Valley S33 0BY (Exact Location: ///beads.rigs.jetting)
Heatherdene car park offers facilities such as toilets, picnic benches, boot washing stations, and a water refill point. It serves as an ideal starting point for your hike.
Be aware, this car park is popular, especially on weekends and during summer holidays. Arriving early is recommended to ensure a parking spot.
The current parking charges are:
2 Hours: £3.50
All Day: £6.00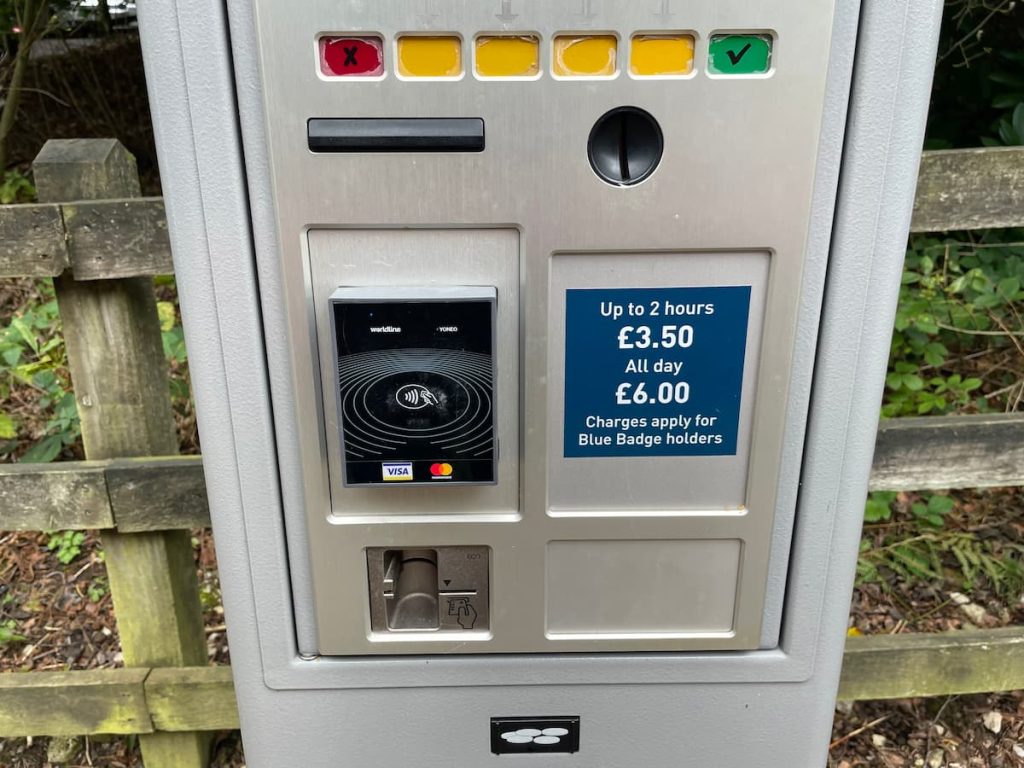 Note: These rates have increased from £3.00 for all day a few months ago.
From Heatherdene car park, you can access the southern end of the reservoir, including the Dam wall, plunge pools, and River Derwent, which leads to Win Hill. Alternatively, on the same side as the car park, there's a path leading up to Bamford Edge.
Ladybower by Public Transport
Surprisingly, Ladybower Reservoir boasts good public transport connections. A bus service runs directly from Sheffield along Snake Road, terminating at the visitor centre of Derwent Dam.
The service is the '257 Hulleys of Baslow'. The timetable for this service can be viewed here.
Unfortunately, direct public transport links from Manchester or Leeds to Upper Derwent are not available. However, if you're willing to incorporate a walk into your journey, there's an option. The Northern Line train from Sheffield to Manchester, which runs hourly, stops at Bamford Station. From there, you can follow a path leading to the village of Bamford and onwards to Ladybower Reservoir.
Ladybower Reservoir Walk Map & Route (Easy Walk)
Download file for GPS
This walking route traverses the front of the stunning Derwent Dam, then circles clockwise around the reservoir. It crosses the main road bridge before returning on the opposite side. Notably, this walk is pram-friendly, featuring a substantial gravel and tarmac path along the entire route outlined in this guide.
Ladybower Walk Step by Step – 9.2km (5.74mi) ~ 2-2.5 hrs
1.Begin at Fairholmes Visitor Centre and follow the road. This will guide you over a bridge, leading directly in front of the magnificent Derwent Dam wall.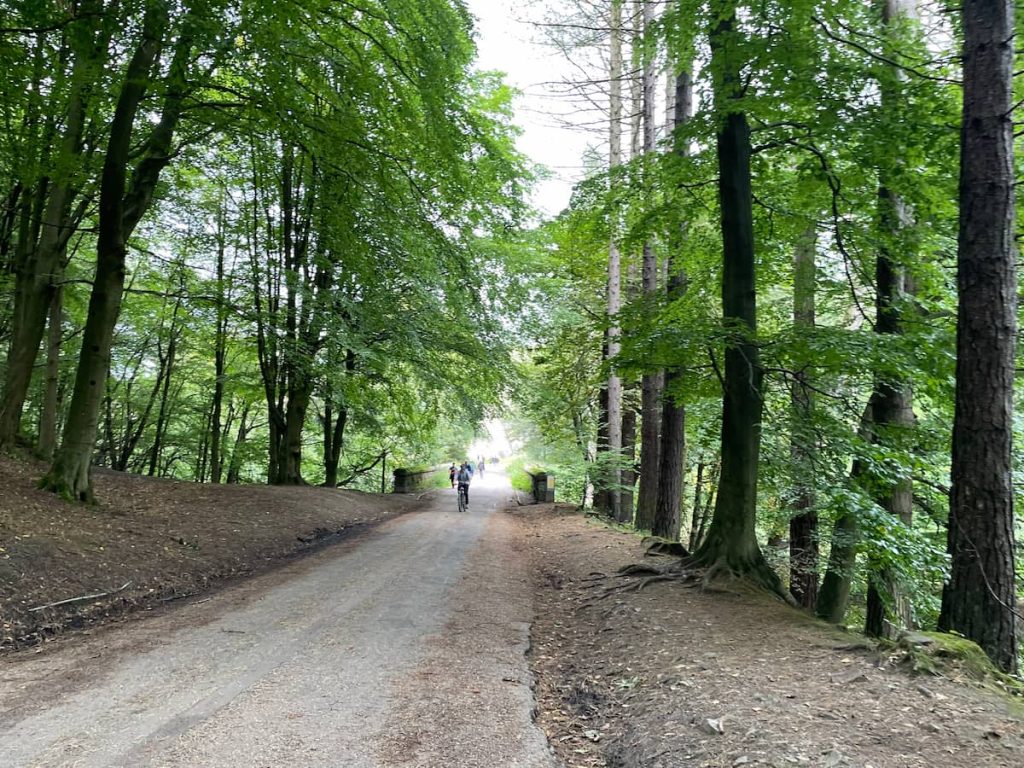 2. Cross the field and ascend the staircase to your right. After this initial climb, you'll enjoy a splendid side view of the dam wall. A path from here can take you right back down to the road.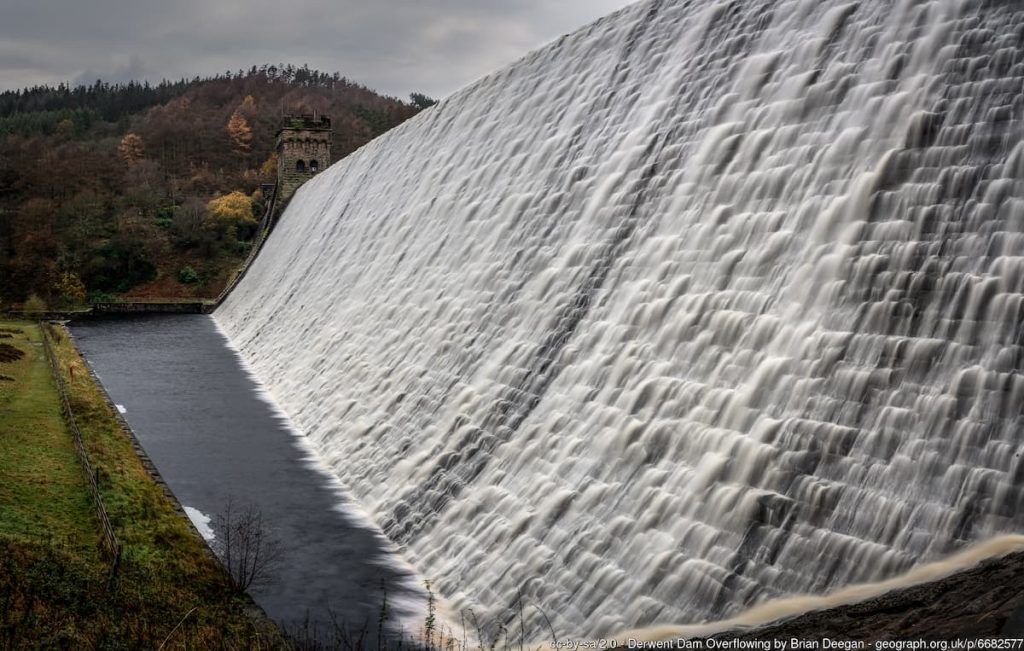 Note: If you're with a pram or prefer not to get too close to the Derwent Reservoir wall, simply continue along the tarmac road to reach the same point.
3. Continue on the road, which heads south along the reservoir's edge, offering expansive views across the water.
Fact: In times of low water levels, remnants of the sunken Derwent village may be visible.
4. You'll eventually reach Snake Road (A57). Here, turn right and cross Ashopton Viaduct, the main bridge spanning the reservoir.
5. Once across the bridge, take a right and follow the track below the main road. This route winds through woodlands and stays close to the water's edge.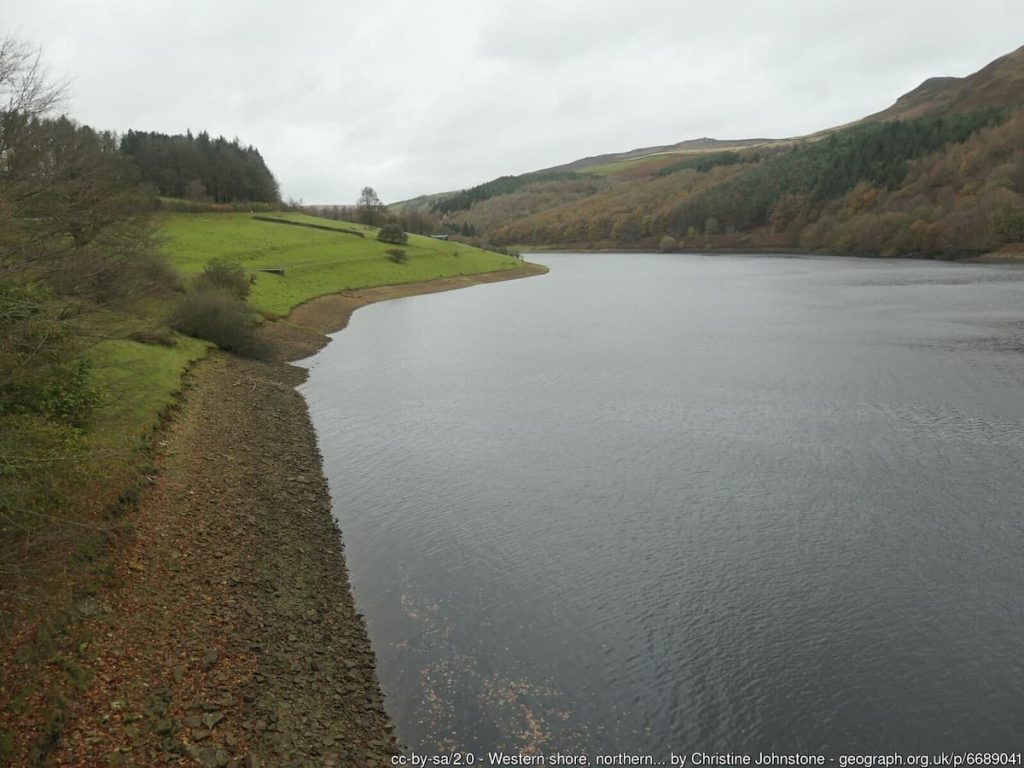 6. Stay on this path until it rejoins the road.
7. Follow the footpath down, and you'll soon return to the upper Derwent visitor centre, marking the end of your circular journey.
Amenities & Facilities
Fairholmes Visitor Centre caters to most of your needs with a range of amenities:
Public Toilets
Café
Picnic Benches
Ranger Outpost & Visitor Centre
Mountain Bike & Cycle Hire
For a heartier meal or if you're in need of a convenience store (like a Nisa Local), Bamford is the nearest village, just a 10-15 minute drive away.
Near Heatherdene Car Park, on the other side of the reservoir, you'll often find an ice cream van, perfect for a sweet treat on a sunny day.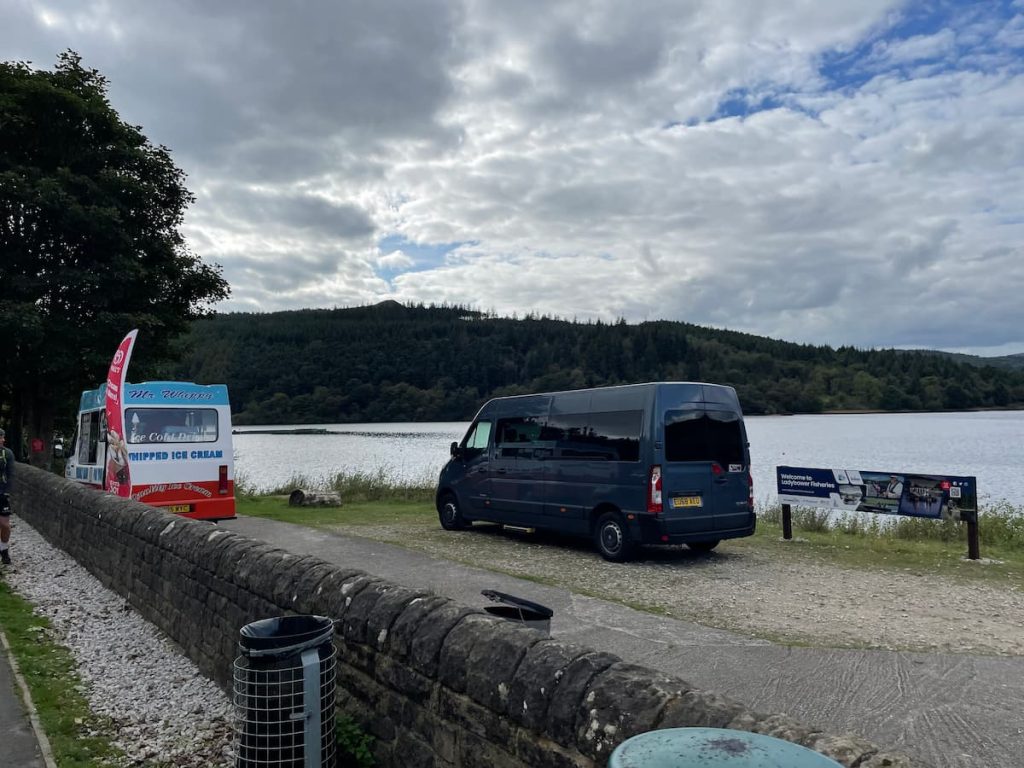 Ladybower Bike Hire
The Derwent bike hire centre at Fairholmes offers a picturesque cycling experience beside the historic reservoirs of Ladybower, Derwent, and Howden.
The centre boasts a diverse range of bikes, including options for adults, children, and electric bikes, as well as specialized equipment like trampers and dog trailers.
Operating hours are daily from April to October (9.30am-5pm), with reduced availability in other months. Standard bikes are available on a first-come, first-served basis, with no booking required.
To hire a bike, you'll need a photo ID, proof of address, and a card for payment and deposit. The centre, forming part of the visitor complex, also provides bike repair services, maps, and guides.
Pricing for standard cycle hire varies from £17 to £23 for a full day, depending on the bike type.
Standard Cycles
Up to 4 hours / Full day
Adult Bike: £17 / £19
Electric Bike: N/A / £38
Junior Bike (24″ wheel and under) / Trail-a-Bike / Buggy: £13 / £14
For comprehensive information on bike hire prices, please view here.
History & Significance of Ladybower Dam and Reservoir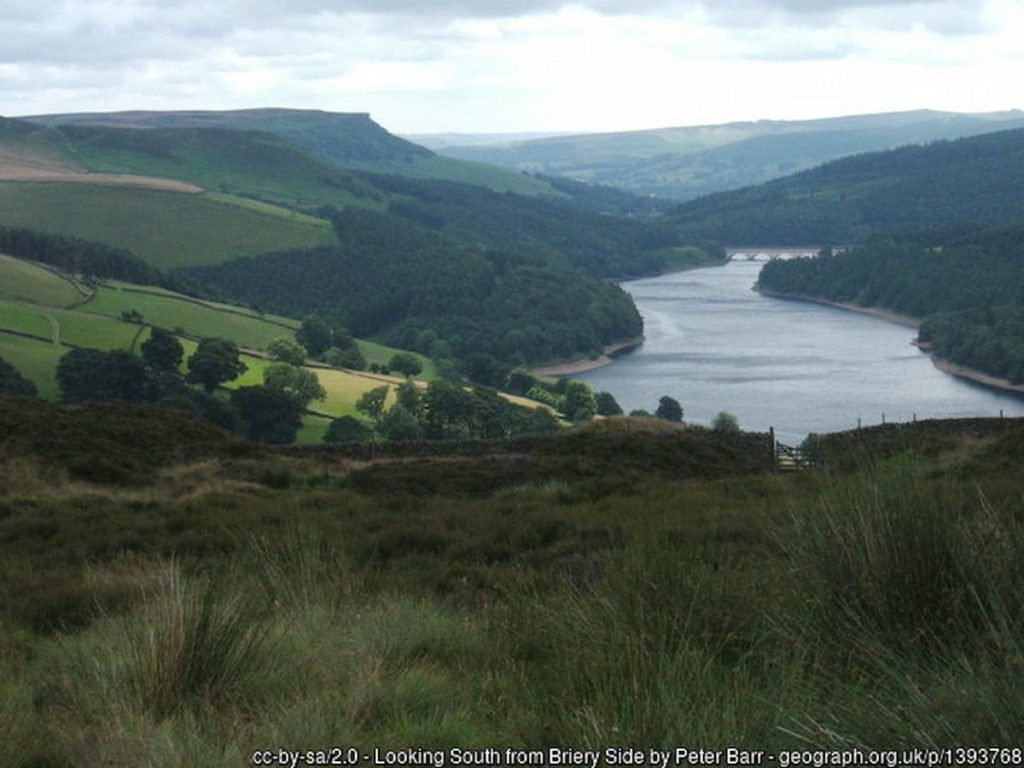 Ladybower Reservoir, nestled in the Peak District, boasts a rich history intertwined with significant wartime legacy and engineering marvels.
Constructed between 1935 and 1943, this reservoir was a monumental undertaking, necessitating the flooding of the villages of Derwent and Ashopton to address the increasing water demands of the East Midlands, South Yorkshire and Derbyshire.
Its historical significance is heightened by its role during World War II, serving as a practice site for the legendary Dambusters (617 Squadron), along with the connected reservoirs of Derwent and Howden. Here, they honed their skills with the innovative bouncing bomb, a key element in the renowned Dambuster raids.
Beyond its wartime contributions, Ladybower Reservoir is a testament to early 20th-century engineering and is enveloped in a landscape that offers breathtaking views and a tranquil escape.
Today, it stands not just as a crucial water source but also as a poignant reminder of the past, attracting visitors who come to immerse themselves in its history, scenic beauty, water sports and peaceful surroundings.
Ladybower Reservoir – FAQs
Why is Ladybower Reservoir famous?
Ladybower Reservoir is famous primarily for its role in World War II as a practice site for the Dambusters (617 Squadron) to test the bouncing bomb, which was later used in the Dambuster raids. Additionally, its scenic beauty and engineering significance add to its fame.
Why did they flood Ladybower?
Ladybower Reservoir was created by flooding the villages of Derwent and Ashopton. The primary reason for this flooding was to meet the increasing water demand of the East Midlands and South Yorkshire.
How deep is Ladybower Reservoir?
The maximum depth of Ladybower Reservoir is approximately 95 feet (29 meters).
What is at the bottom of Ladybower Reservoir?
At the bottom of Ladybower Reservoir lie the remnants of the submerged villages of Derwent and Ashopton, including the remains of buildings and structures that were part of these villages before the area was flooded.
How long did it take to fill Ladybower Reservoir?
It took about two years to fill Ladybower Reservoir. Construction was completed in 1943, and the reservoir was fully filled by 1945.
When was Ladybower Reservoir Built?
Construction of Ladybower Reservoir began in 1935 and was completed in 1943.